Yes, there are hot springs in Desert Hot Springs, California. The area was initially known as "The Seven Sisters" because of the seven natural springs located here. The water from these springs is said to have healing properties, and people have been coming to this area for centuries to enjoy its therapeutic effects.
We can recommend several hot springs, pools, and spas in Desert Hot Springs, offering all sorts of alternative healing services. Whether you're looking for a relaxing day at the spa or if you want to explore other options like acupuncture and massage, this is definitely an area worth checking out. There may even be spiritual benefits to be had here—the Cahuilla Indians, who have inhabited this area for centuries, believe that these hot springs are sacred.
What Is a Hot Spring?
A hot spring is any place where the earth's heat naturally warms up groundwater to create a pool of water. The temperature in these springs can range from just a few degrees above freezing to as hot as boiling.
Hot springs are found all over the world, and they come in all sorts of shapes and sizes. There are big, public hot springs with large pools that can easily accommodate dozens of people at a time. But then, smaller hot springs are just a few inches deep and can only hold one or two people.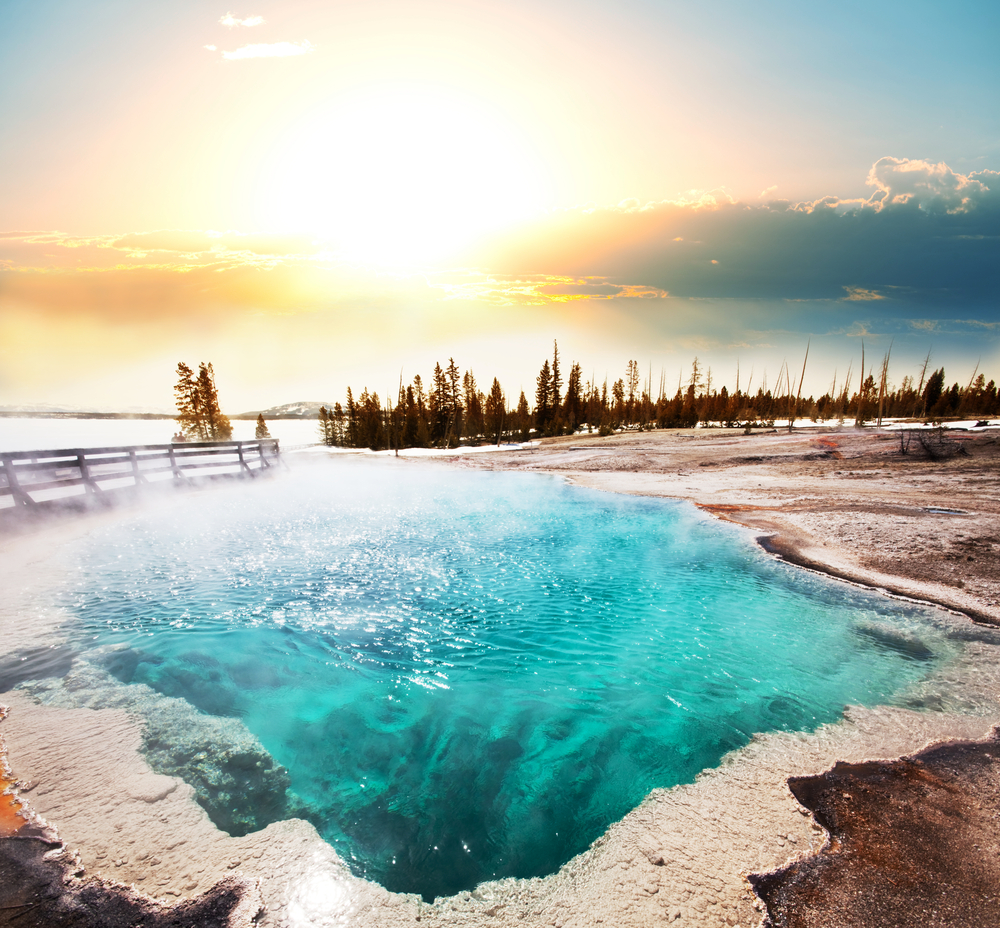 The water from most hot springs is pure enough to drink and contains minerals such as calcium, magnesium, carbonic acid, and sulfur. Some people swear that drinking this water can help their arthritis pain or improve their skin complexion.
If you're looking for a unique and relaxing experience, spending some time at a hot spring might be just what you need.
Benefits of Relaxing in a Hot Spring
If you're looking for ways to relax and de-stress, spending some time in a hot spring may be the answer. Here are just a few of the benefits that you may experience when relaxing in this type of natural hot tub:
Reduces stress: The heat of the water can help soothe your muscles, allowing you to relax and let go of any tension in your body.
Increases circulation: The water's warmth can help improve your circulation, which can help keep your body healthy.
Detoxifies the body: As you relax, your body will naturally begin to detoxify itself.
Relieves muscle aches and pains: The water's heat can help relax your muscles and relieve any pain thatyou're feeling in them.
Improves your mood: When you relax in a hot spring, the natural heat and minerals can help make you feel happier.
It's clear that there are many benefits to be had from relaxing in a hot spring, so if you're looking for an excuse to get away for a while, this may be just the thing you need. So why not head to Desert Hot Springs and enjoy a day (or more) at one of its many hot springs, pools, and spas? You may be surprised at how good you feel when you leave.
Where Can I Take a Dip in Desert Hot Springs?
If you're looking for a place to enjoy one of the area's hot springs, the staff at English, Lloyd, & Armenta recommends these options:
The Spring Resort & Spa
Spas of America named Spring Resort & Spa one of the top 100 spas in the United States, Canada, and Mexico in 2018. This luxurious spa offers various services, including massages, facials, and body treatments. It also has a large pool with several hot springs pools. TheSpring's three hot mineral spring pools provide visitors with an unrivaled chance to relax in the desert sun.
The Desert Hot Springs Spa Resort
This luxury resort has a fantastic pool with several hot springs, pools, and whirlpools, as well as a waterfall and a grotto. It's the perfect place to relax and enjoy the therapeutic benefits of the hot springs.
Aqua Soleil Hotel and Mineral Water Spa
Aqua Soleil Hotel and Mineral Water Spa is in California's Coachella Valley and offers one of the best-kept spa hotel secrets: hot springs and mineral water pools. It has an amazing pool with several hot springs, pools, and whirlpools, as well as a waterfall and grotto. With such tempting amenities, it's no wonder that the resort is one of California's top destinations for pampering and rejuvenation.
El Morocco Inn and Spa
El Morocco is a Moroccan-themed spa that offers guests an unforgettable experience. The resort has a beautiful warm mineral pool, jacuzzi, and a few saunas for extra relaxation.
Tips for Your First Visit to a Hot Spring
Relaxing in a hot spring isn't something everyone is used to, so you need to go into your first visit with the right expectations.
Pace yourself: If you're accustomed to the heat of a regular hot tub, you'll probably want to go into your first visit with the assumption that you'll want to stay in a hot spring for longer than average. Start by staying in the water for about 20 minutes.
Take a dip: If you don't usually use a hot tub, then the idea of getting into one may be a little daunting. Start by dipping your toes in the water and see how that feels. If it's too hot, get out and wait a few minutes until the water cooled down.
Drink plenty of fluids: When you're relaxing in the hot springs, your body will be releasing toxins. It's essential to drink plenty of fluids to help your body flush them out. Of course, water is the best option, but you can also drink tea or juice.
Soaking in a hot spring can be a great way to relax and relieve any pain that you're feeling in your body. If you're looking for an excuse to get away for a while, consider heading to Desert Hot Springs. With so many hot springs and spas to choose from, you're sure to find the right place for your individual needs. Connect with us if you have any more questions on Desert Hot Springs.